Spending time outdoors and in nature is always rewarding.
With our increasingly sedentary lives, especially folks living in more developed societies now turn to spend more time in our offices, cars and houses than we do outdoors. However this trend in indoor living lifestyles could be at risk to our physical health, mental well-being and also to our relationships with friends and family. There are numerous tried and tested benefits to spending as much time in the Great Outdoors as you can.
By exploring nature parks, woods or mountain trails, you become more connected to nature and yourself. This has been shown by health experts and sociologists to lead to happier individuals and communities as people feel more connected to each other and their surrounding area.
It has also been shown to significantly reduce crime, criminal damage and other social problems when people of all ages appreciate and respect their local habitat more. We feel we belong and we start to take pride in ourselves and local area. This ultimately therefore has benefits to ourselves, our environs and the world at large.
Taking a day out to some forest, stream, hills or mountains can be a great way of relieving stress and recharging your energy. And of course a very effective way for the you and your kids to explore nature, play outside and be pleasantly tired, hence sleeping well at the end of the day.
Below is my ultimate collection of 31 famous quotes, 9 informative videos and and links to 4 useful articles that will inspire you to spending time in nature so you can enjoy the awesome benefit of being in nature.
31 Famous Quotes About Spending Time in Nature
Quote 1
"I believe that there is a subtle magnetism in Nature, which, if we unconsciously yield to it, will direct us aright."
-Henry David Thoreau
---
Quote 2
"The clearest way into the Universe is through a forest wilderness."
-John Muir
---
Quote 3
"Those who contemplate the beauty of the earth find reserves of strength that will endure as long as life lasts. "
-Rachel Carson
---
Quote 4
"Our task must be to free ourselves by widening our circle of compassion to embrace all living creatures and the whole of nature and it's beauty."
- Albert Einstein
---
Quote 5
"Climb the mountains and get their good tidings. Nature's peace will flow into you as sunshine flows into trees."
-John Muir
---
Quote 6
"Time outside in nature, especially when we get quiet and observe something beautiful, fills us with all the most beneficial states of mind possible; awe, humility, joy, gratitude and a sense that life is a miracle and full of beauty."
-Eoin Finn
---
Quote 7
"Look deep into nature, and then you will understand everything better."
-Albert Einstein
---
Quote 8
"In every walk with nature one receives far more than he seeks."
-John Muir
---
Quote 9
"In the presence of nature, a wild delight runs through the man, in spite of real sorrows."
-Ralph Waldo Emerson
---
Quote 10
"There is something infinitely healing in the repeated refrains of nature, the assurance that dawn comes after night, and spring after winter."
-Rachel Carson
---
Quote 11
"Keep close to Nature's heart and break clear away, once in a while, and climb a mountain or spend a week in the woods. Wash your spirit clean."
-John Muir
---
Quote 12
"The winds will blow their own freshness into you, and the storms their energy, while cares will drop away from you like the leaves of Autumn."
-John Muir
---
Quote 13
"If we surrendered to earth's intelligence we could rise up rooted, like trees."
-Rainer Maria Rilke
---
Quote 14
"Forget not that the earth delights to feel your bare feet and winds long to play with your hair."
-Kahli Gibran
---
Quote 15
"Just living is not enough... one must have sunshine, freedom, and a little flower."
-Hans Christian Andersen
---
Quote 16
"Joy in looking and comprehending is nature's most beautiful gift."
-Albert Einstein
---
Quote 17
"I go to nature every day for inspiration in the day's work."
-Frank Lloyd Wright
---
Quote 18
"Study nature, love nature, stay Study nature, love nature, stay close to nature. It will never fail you."
-Frank Lloyd Wright
---
Quote 19
"Every flower is a soul blossoming in nature."
-Gerard De Nerval
---
Quote 20
"Nature gives to every time and season some beauties of its own."
-Charles Dickens
---
Quote 21
"Adopt the pace of nature: her secret is patience."
-Ralph Waldo Emerson
---
Quote 22
"There is pleasure in the pathless woods, there is rapture in the lonely shore, there is society where none intrudes, by the deep sea, and music in its roar; I love not Man the less, but Nature more."
-Lord Byron
---
Quote 23
"Wilderness is not a luxury but necessity of the human spirit"
-Edward Abbey
---
Quote 24
"Trees are the earth's endless effort to speak to the listening heaven."
-Rabindranath Tagore
---
Quote 25
"Forests, lakes, and rivers, clouds and winds, stars and flowers, stupendous glaciers and crystal snowflakes - every form of animate or inanimate existence, leaves its impress upon the soul of man."
-Orison Swett Marden
---
Quote 26
"The sun does not shine for a few trees and flowers, but for the wide world's joy."
-Henry Ward Beecher
---
Quote 27
"Colors are the smiles of nature."
-Leigh Hunt
---
Quote 28
"We do not see nature with our eyes, but with our understandings and our hearts."
-William Hazlett
---
Quote 29
"The richness I achieve comes from Nature, the source of my inspiration"
-Claude Monet
---
Quote 30
"There are always flowers for those who want to see them."
-Henri Matisse
---
Quote 31
"My soul can find no staircase to Heaven unless it be through Earth's loveliness."
-Michelangelo
---
9 Informative Videos About Spending Time in Nature
1. How Forests Heal People
2. Do We Really Need To Go Outside?
3. The Healing Power of Nature!
4. Should Doctors Prescribe Nature Instead Of Drugs?
5. The Health Benefits of Going Outside
6. Four Ways to Spend Time In Nature
7. Brooks Barron: Unplug and Recharge: How Spending Time in Nature Can Change Your Life
8. EcoTherapy Documentary
9. Children Need to Play Outside
4 Helpful Article Resources on Ways To Spend More Time in Nature
1. How To Spend More Time Outside In 7 Sneaky Ways
If you're anything like me, when the weather gets a little cooler, you just want to grab a hot chocolate and watch your favorite series. However, it's also an amazing time to find some creative ways to spend more time outside in order to stop you from going into full on hibernation mode. While it seems much easier and more relaxing to just sleep the afternoon away or hide under some blankets with a good book, sometimes trying something new and getting fresh air is exactly what you need to feel refreshed and reenergized.
---
2. 10 Easy Swaps To Spend More Time In Nature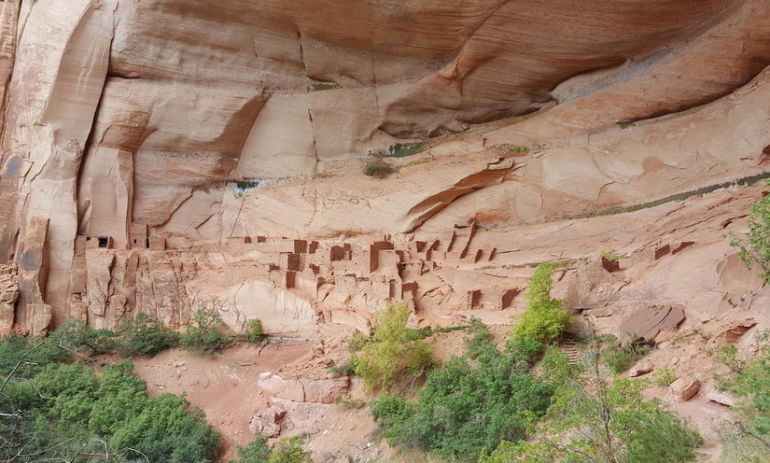 Whether you're working or relaxing, it's all too easy today to get stuck indoors (usually in a sedentary position, in front of a screen, no less). But if you've gotten into the habit of wandering outside for a break, you know how good even the urban version of nature can be for the body and soul.

And virtually no one knows that better than Beth Santos. mindbodygreen and Corning® Gorilla® Glass recently teamed up to send the Wanderful founder and CEO to the Navajo Nation region of the American Southwest, tasking her with sharing the journey through her photos and stories.
---
3. How Can I Get Outside More During the Workday?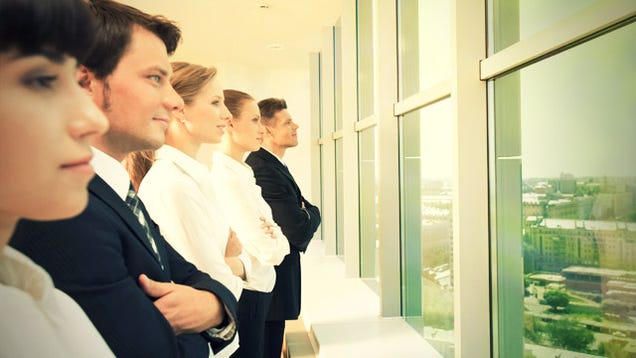 The weather has been great lately and when I'm sitting at my desk I find myself wishing I could be outside. I realize I have to work to get paid, but is there a way I can get outside more during the workday without losing my job?

It's also good to get out of your usual environment now and again to boost productivity. With that in mind, let's take a look at a few of the ways you can take your work outside.
---
4. 10 Creative Ways to Get Outside
Spending time outside in nature truly is the essence of being a playful, peaceful and present parent.

It's where everyone, especially children, can run wild and free and really just be their authentic selves. The rules about yelling too loud or running do not apply outside. And, it's just as great for parents. To breathe deeply and move around unplugged for a while.

If there's sun, we're outside. We're always that crazy family in your neighborhood who is outside more than they are inside — even in the dead of winter watching our breath as we breathe out in the freezing cold weather.
---